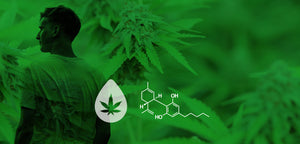 WHAT IS CBD?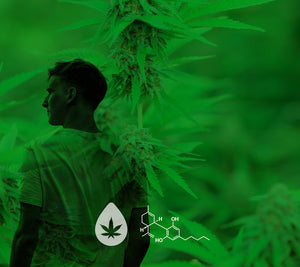 WHAT IS CBD?
WHAT IS THE BIOLOGICAL (AND NOMENCLATURAL) DEFINITION OF HEMP?
Hemp or cannabis ruderalis is one one of the species of the cannabis plant which is in the genus of the cannabaceae family. There are three primary species in the cannabis genus and they are: cannabis sativa, cannabis indica, and cannabis ruderalis (Hemp).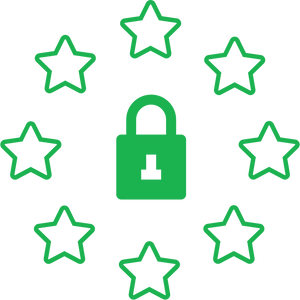 IS CBD LEGAL? WHAT'S THE LEGAL DEFINITION OF HEMP CBD IN THE U.S.A?
The legal definition of hemp per the Agricultural Act of 2018 is that "Hemp" is a special variety of the cannabis plant and that it must contain 0.3% or less THC content (by dry weight). In the eyes of the law, the main difference between hemp and marijuana is their THC content. While hemp can contain no more than 0.3% THC, marijuana can contain up to 30% THC content.
With that said, any CBD product that comes from the Hemp plant is legal throughout the U.S.A. Alternatively, any CBD product that comes from the marijuana plant is only legal in states that have passed specific recreational and medicinal marijuana legislation.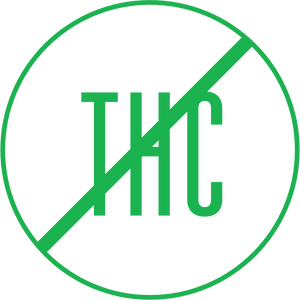 SO, WILL HEMP DERIVED CBD GET ME "HIGH"?
No, hemp derived CBD will not get you high. Because THC, or tetrahydrocannabinol, is the chemical responsible for marijuana's intoxicating effects and hemp derived CBD must contain less than 0.3% THC.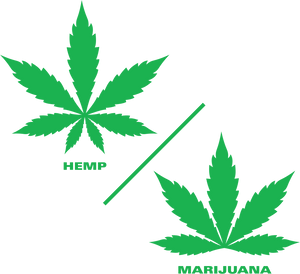 WHAT'S THE DIFFERENCE BETWEEN CBD FROM HEMP VS CBD FROM MARIJUANA?
There is absolutely no difference between CBD extracted from Hemp (cannabis ruderalis) and Marijuana (cannabis sativa / indica). In fact, the CBD molecule and its pharmacological makeup are the exact same from all the species of the cannabis plant. It makes no difference whether it was extracted from hemp (cannabis ruderalis) or from marijuana (cannabis sativa or indica).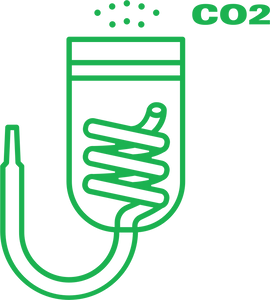 WHAT IS OUR EXTRACTION METHOD?
Our broad and full spectrum hemp oil comes from using CO2 to extract the hemp oil. CO2 is the purer, safer way to extract oil from hemp because there are no solvents left behind and the resulting extract contains the most active terpenes and flavonoids of any extraction method.
WHAT ARE TERPENES AND FLAVONOIDS?
These are the compounds that contain the smell and flavor of the hemp plant and they also contain a host of additional medicinal benefits and work synergistically with CBD. This is why CO2 extract is considered the cleanest and most beneficial extract available and is the only extraction method used in our products.
ISOLATE VS. BROAD SPECTRUM VS. FULL SPECTRUM. WHAT'S THE DIFFERENCE?

These are the 3 types of CBD and the easiest way to explain the differences is to think of CBD in the same way you think of orange juice, in reference to the pulp. Your typical orange juice options are: high pulp, medium pulp, and concentrate. Think of full spectrum, broad spectrum, and isolate being similar in theory. Full Spectrum has the highest amount of phytocannabinoids, terpenes, and flavonoids including THC. In contrast, Broad Spectrum has all the phytocannabinoids, terpenes, and flavonoids of full spectrum but without the THC. Lastly, Isolate is pure, refined CBD without the THC, phytocannabinoids, terpenes, and flavonoids. We use broad spectrum CBD in all of our products.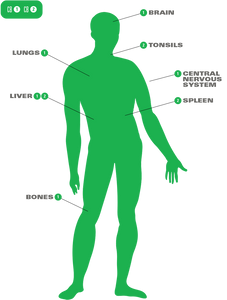 WHAT'S THE ENDOCANNABINOID SYSTEM?
The endocannabinoid system is a vast receptor system that supports health and general well being. It exists within the immune system, many organs, and our bodies central nervous system. Generally, our ECS uses our bodies internal endocannabinoids to maintain balance within our bodies. But, like any system, when overworked it becomes depleted and needs to be refreshed. Luckily for us, our ECS just loves the phytocannabinoids found in hemp. Which means that we can now "reload" our ECS keeping it firing at optimal levels by adding hemp derived CBD into our lives.